MODULAR DEALER SYSTEMS FOR LARGE BRANCH NETWORKS
How do you keep track of and manage hundreds of branches efficiently and successfully? Every branch has its own media planning requirements. Every branch manager has his or her own personal ideas. It is equally important to always keep an eye on the budget, with print runs of several million inserts. We offer retailer systems that bundle extensive processes and enable clear planning in various modules.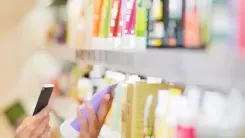 CONTROL SYSTEMS FOR MEDIA PLANNING
With a large number of branches and extremely high numbers of inserts, a map view has proven useful for planning. Here you can design the distribution areas around the branch, define characteristics for areas or buildings and determine print runs. The proposals are clearly coordinated with the respective branch manager and budgets are always kept in view.
REPORTING AND STATISTICS
And that is not all. The evaluation is also based on the precise documents of the planning. What did the insert flight achieve? Here our systems have all the modern methods for creating statistics, such as evaluating the media volume in terms of advertising effectiveness, advertising costs used, turnover, complaint statistics and much more can be called up at the touch of a button.
ADVANTAGES
The modular dealer system offers you many advantages: First of all, no sensitive data is sent outside the company and every employee involved only sees the data that has been assigned to them. Communication is lean, efficient and automated, no e-mails are lost, all processes are digital and individually adapted to your workflows. You always have an overview of how your branches are managed.