FROM THE PRINTING PRESS TO THE BREAKFAST TABLE
Your business is the organisation of the distribution of newspapers, brochures and / or inserts? Is it always a question of district restructuring, the exploration of profitable combination possibilities for delivery or the smooth running of the cooperation with subcontractors? Our vMap product family automates, supports and simplifies these processes with clear map views and microgeographic data - all at a glance.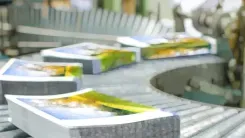 MEDIA PLANNING
Request from a customer: Distribution area for a DIY market: Garden supplement. How do you proceed? With our solutions, you can easily plan the possible areas in a map view, according to circulation, number of households, purchasing power, building type and much more. Your advantages: With little time expenditure, you can offer your customer different variants, output all important criteria and save the history for future cooperation. In this way, you can show your customers that you are professional with clearly structured offers and short response times.
MINIMUM SALARY
A current topic that is far from being finished: It all starts with setting up a data model and entering the previous territories and distributors. Now comes the calculation: Where is more than minimum wage paid? In which areas do I have to act? Do districts need to be adjusted? You can plan and organise all this easily and clearly on a map view with vMap Portal. You can see exactly which area spurs may need to be reallocated to meet hourly requirements. And district optimisations according to economic or time criteria also appear clearly. Of course, we also provide meaningful monitoring during operation. This way, you are always in control of the situation and also have this important issue optimally under control.
WE BUILD BRIDGES
And you may also know this: you work very well with a publishing software that serves complex processes. But unfortunately this is not interlinked with other solutions, so that the processes get bogged down and additional work is necessary to transfer data from one system to the other. This is where we build bridges and create connections - individually, wherever things get stuck. As industry professionals, we have a good eye for optimising and automating processes. Talk to us.